Strawberry Pomegranate (Zen), 7 Packs
We could all use a little ZEN. Thankfully it tastes like strawberry and pomegranate.
Our delicious fruit blends are infused with simple ingredients derived from nature to ZEN.

*Contains 150mg Chamomile Extract.

May contain peanut, tree nut, milk, soy, egg, wheat.

Store pouches at room temperature or refrigerate.  Refrigerate pouch after opening & consume within 24 hours.
NET WT 3.29 OZ (93.3g)
Fruits in the Blend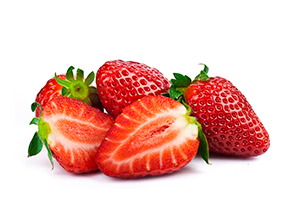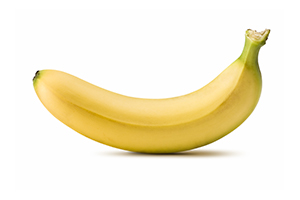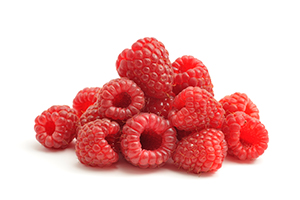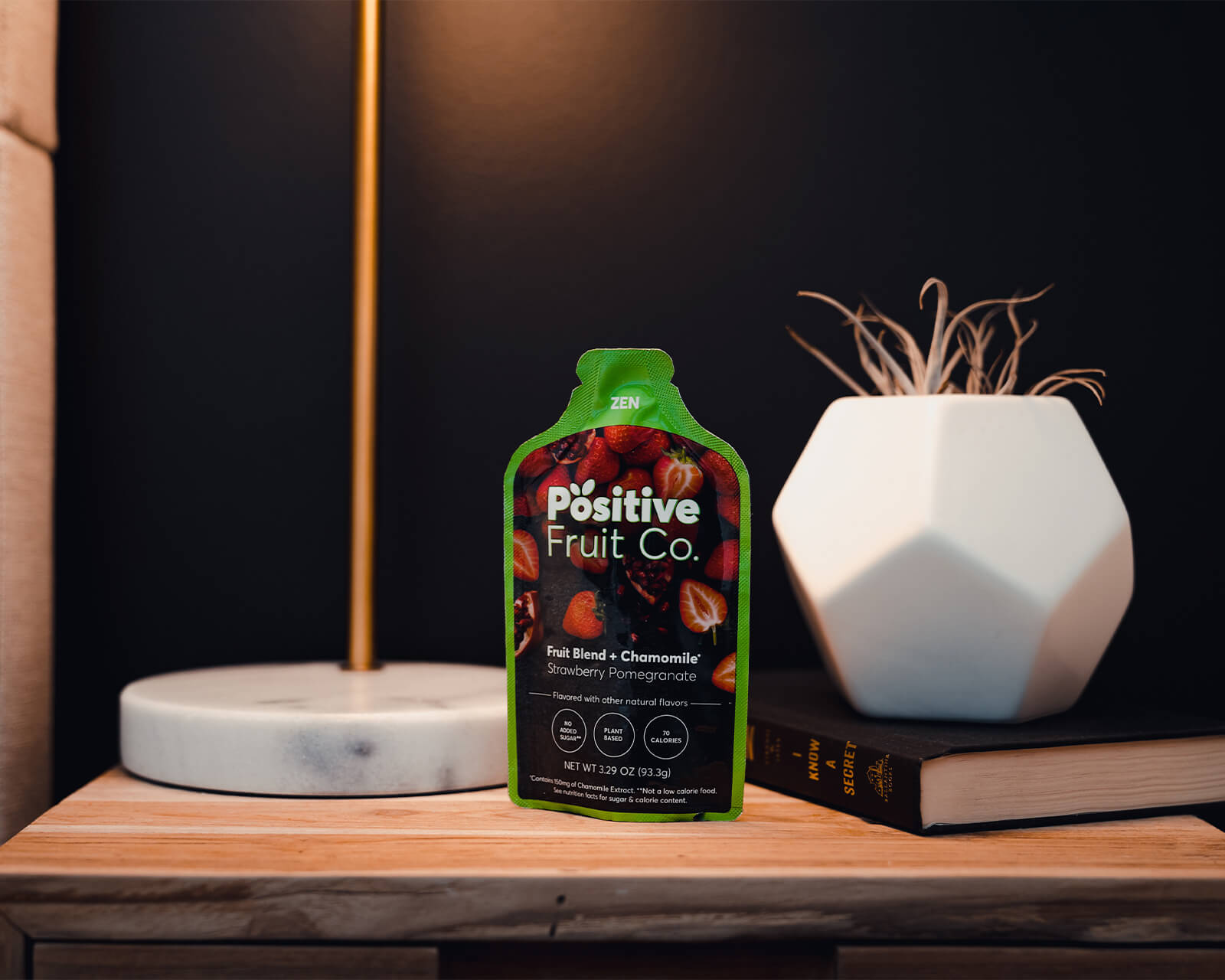 Channel your ZEN
Meet your nightstand's new MVP. It's been a long day (week, 12 weeks…), so grab a ZEN fruit blend to help you winddown at night. Make it a part of your evening routine and let sweet strawberry, tart pomegranate and gentle chamomile help channel your ZEN.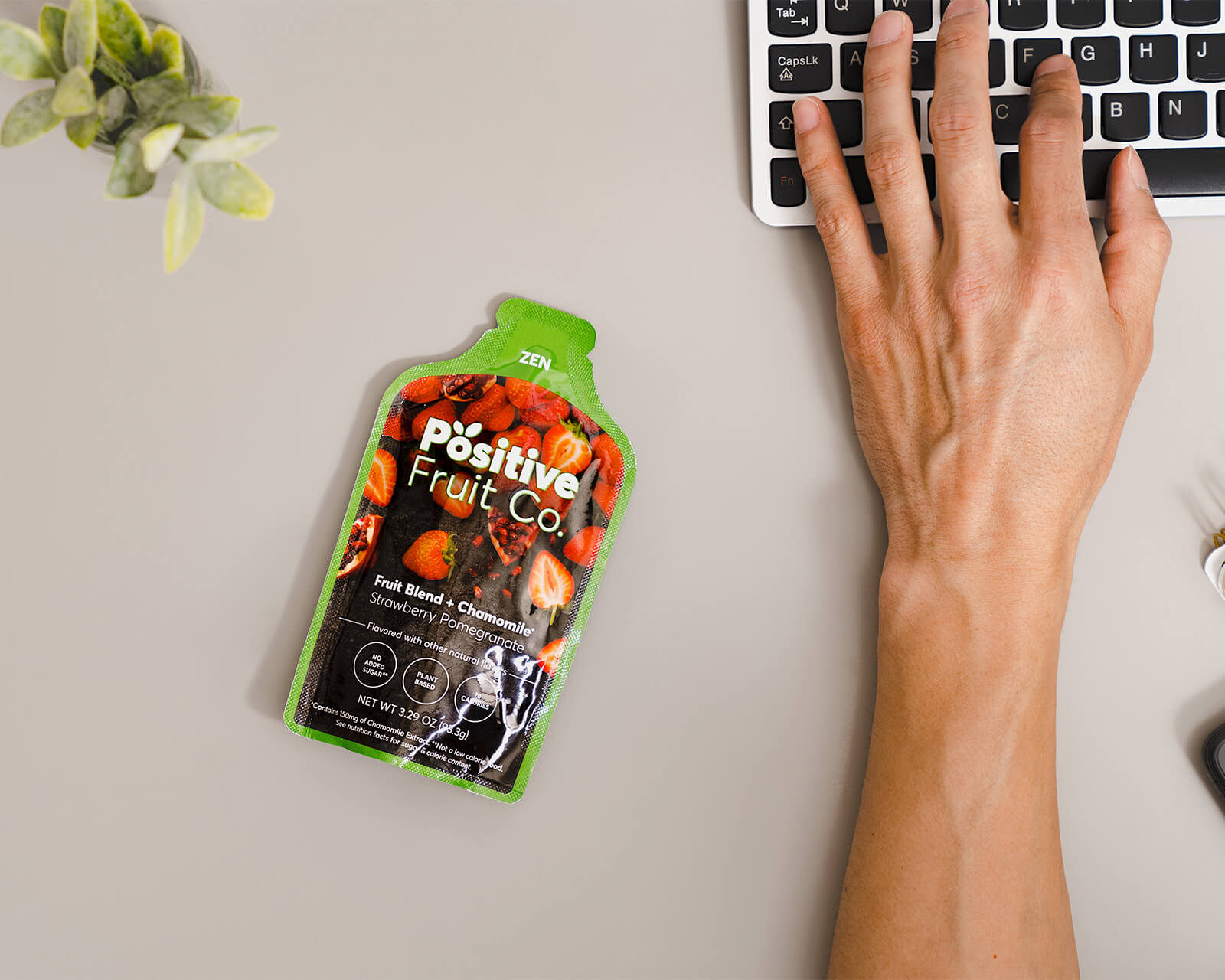 ZEN to transcend
We've all been there. That moment you just want to hit the restart button on your workday. Let's be real, are we working from home or living at work? Our reco: call time and open up our ZEN fruit blend to transcend. Take a moment for yourself and delight in the flavors of strawberry and pomegranate plus chamomile.